Personal Financial Consulting
Personal Financial Consulting
Your priorities. Our experience. Here when you need us.
Wish you had a dedicated financial advisor?

We can help — with the Financial Consulting Services program — providing the support you need at a frequency and fee structure that work for you. Through this program you'll work with a dedicated advisor who's committed to understanding your priorities and financial goals.

Why the Financial Consulting Services program?

Because engaging a financial advisor should be simple and on your terms.Our advisors understand that your time is valuable and your circumstances are unique to you. Whether you're just getting started on your financial journey or have been investing and saving for years, we can help...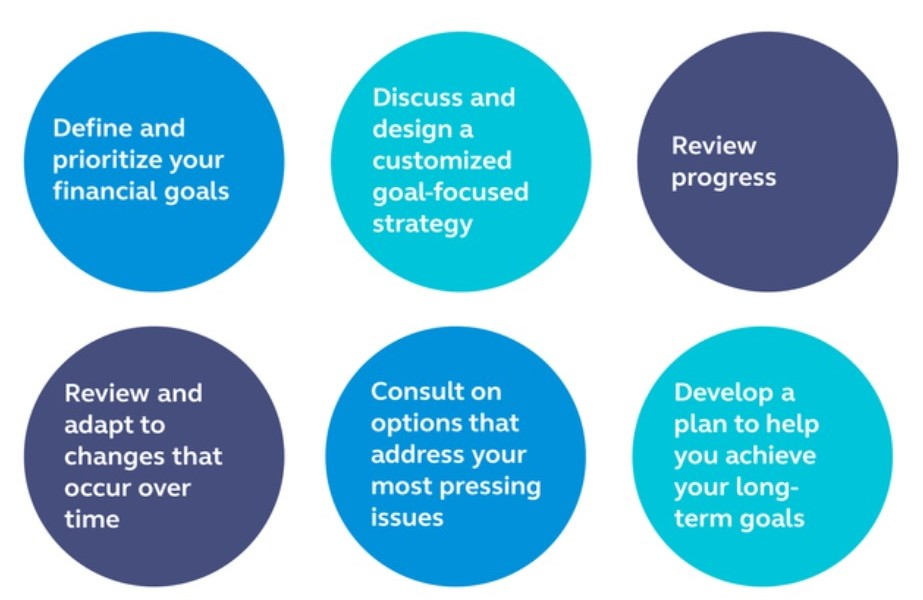 With Financial Consulting Services, you can select the service model that works best for you:
| | |
| --- | --- |
| Subscription service Continuous access to financial consulting services for a defined time period and an agreed upon fee | Point-in-time service As-needed access to financial consulting services, billed hourly or as a flat fee at an agreed upon rate |
Solutions to meet your unique needs
We'll work to help protect your lifestyle, priorities, and financial future. This may include: